Meet the Team
At Wildcraft our team is made up of makers, doers and followers in all shapes and sizes...

Mike deal
Director, Head Brewer
For many years Mike was the only full time employee of Wildcraft and becasue of that, has done nearly every job in the brewery.
He is very glad to have a team around him now so that he can pass the things he is not so good at to those that are.
His main focus is coming up with new beers and ensuring the ones being brewed currently are up to scratch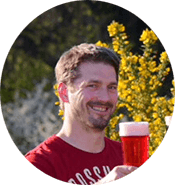 Mark Goodman
Director, Head Brawn
Mark has been part of Wildcraft since its inception and although he still works full time can be found in the brewery on many evenings and weekends. Although not apparent from the picture, Mark is the muscle at Wildcraft and often has to appear to help when a full fermenter gets stuck on the grating or casks needs moving from conditioning to the fridge.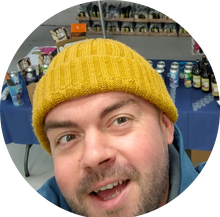 Lloyd Jones
Business Development Manager
Lloyd has worked on and off at the brewery for the past 4 years. His passion for beer, and in particular, Wildcraft Beers led to him being employed by us in late 2021.
He will be the man to speak to if you fancy some Wildcraft on your pumps and he might even come visit you with some samples.
Please forgive his fasion sense, we all do ;-)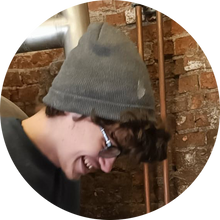 Ben Hugget
Assistant Brewer
Ben joined us through the Kickstarter scheme and impressed during his 6 months. He became an employee late in 2021 and has since started an apprenticeship to hone his skills in food and drinks manufacture.
Ben fits in well as a Norwich City supporter and has a dry wit that can catch you off guard!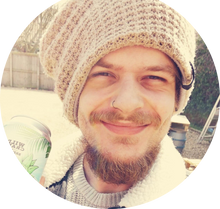 Luke March
Brewery Adminsitrator
Luke also joijned the team as a Kickstarter in 2021. He looks after all our web orders, our brewery admin systems and ensures that we have great beers in bag in box when you want them the most.
Luke is often the first point of contact for customers so if you have called the brewery you have probably spoken to him!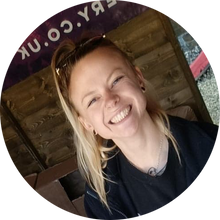 Amber Reeve
Sales and Marketing
Amber has joined the brewery team recently and her role is developing on a weekly basis. Ambers main job is planning where Lloyd goes and ensuring outcomes from his meetings actually happen.
As well as this, she is ensuring the website is kept up to date while posting articles that are interesting and inform!
Brewbacca
The face of Wildcraft, Head Forager
Brewbacca or 'Brewy' for short is the face of Wildcraft and appears in many different guises on all of our products.  Whether he is dressed up in Wild West outfits, drag or standing just in his pink and green fur, Brewy goes into the hedgerows and swaps what he finds for beer from the brewery.
So busy being a star in his own TV commercials across social media, its rare to spot him in the countryside but if you do, make him and offering of berries or treats and he will soon be your friend!
The Brew...Bacca Story

Known to most only as a story passed down from generation to generation. The Brewbacca was known as a fearsome beast, feared by ramblers and loathed by farmers who blamed missing sheep to this pink, fluffy but large toothed being.

No sightings had been recorded since a hazy photo in 1933, claimed to have captured the beast bathing in the waters of Buxton Mill. The photo was destroyed in a house fire just days after being taken, which just added to the fear and myths surrounding this mystical beast.

It was only after we had set up the brewery on land once revered as his stomping ground that we started to notice strange things… leaves, shoots and berries were left at the door every morning and beers were going strangely missing. We started to experiment by leaving new beers, made with ingredients from the daily offerings at the door each evening and the offerings began to increase.

After months of offerings, the beast finally showed itself and became tamer as each day progressed. It is now an integral part of Wildcraft Brewery and appears not only on our videos but our bottles, tshirts and glasses. Brewbacca is still not sure of new people, but who knows, visit and you may catch sight of his pink fur running through the fields around, foraging for the latest in season crops we can use in our beers…