Subscribe and save
Take out a subscription for bottles or polypin and save 10% every time! More products will be added shortly.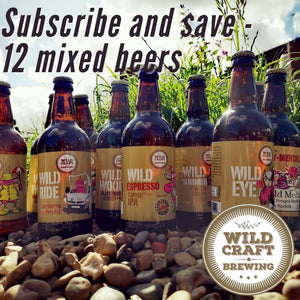 Subscribe and save - Bottles and cans mix
Enjoy a 12 pack of Wildcraft beers either every 2 weeks or once a month and save 10% (money taken off at checkout).  Packs will change regularly to include our latest and seaonal brews. 
Just select the frequency you want using the checkbox below the 'buy now' button.
Wildcraft Brewery
£33.00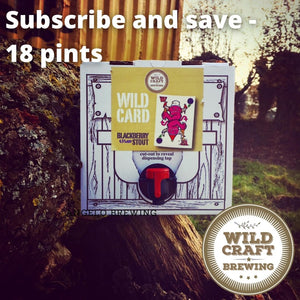 Subscribe and save - 18 pint Polypin
Subscribe to have an 18 pint polypin delivered to your door once a month or every 2 weeks and you can save 10% (money taken off at checkout).
As soon as we have processed your subscription, and each delivery after, we will send you a list of the beers we have available and you will be able to choose which you would like.
You will be able to control your subscription from your account area on the website by logging in at any time, this includes pausing and cancelling the service, which can be done at any time.
Wildcraft Brewery
£40.00